Chiswick Boot Camp
Fit for Life
Free Trial
Come and test drive Chiswick Boot Camp for FREE!
Click to fill out a free trial form
Just call 07979 277 692 and speak to a Boot Camp Coach who'll book you in for a free trial session at a time that suits you.
You can also fill out the form at the bottom of this page we can call you or email you back.
Once booked in you can come and train and talk with our coaches about your individual needs and goals and talk to existing members about how Boot Camp has helped them.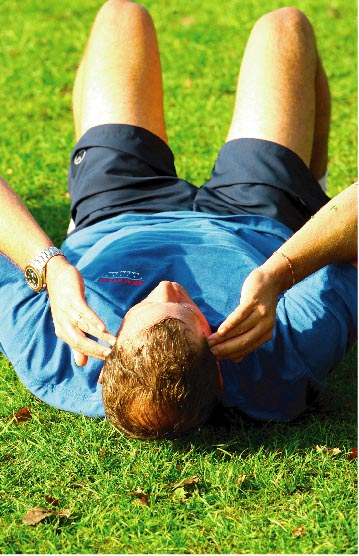 Our coaches are highly experienced and will make sure you're training at the level that's right for you.
And our members are friendly, helpful and supportive people you'll feel right at home among.
There's no obligation to join our club at the end of your free session, however we always like to reward people for taking action on their fitness. That's why we run a special half price joining offer for new members who join immediately after their free trial.
We normally charge £100 per month for your first 3 months of unlimited Boot Camp - then £55 per month by standing order with no tie-in contract if you want to continue. However, if you 'strike while the iron is hot' and join Chiswick Boot Camp at the end of your free trial session we'll instantly reduce the price of your first 3 months to only £150! (We call it our 'Golden Hello'!)
So come on down and find out what all the fuss is about. You'll have a great workout, you'll have fun, you'll meet some great people, learn some interesting stuff, and be able to decide for yourself why hundreds of people in Chiswick have already joined.
And if you join straight after your free trial you'll save £150 to boot!